Always dedicated to You, Seeker of Truth.
At your local equivalent to 8am UK time.
Beloved,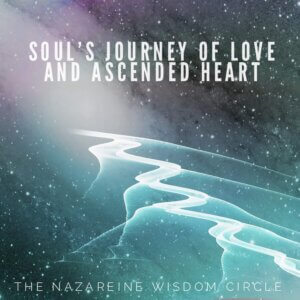 Equinox is a time of Balance. Of rhythm. And purpose. To make meaning of All That Is – your Life and beyond, into a way of Service. Soul. Human. And Soul in Human Form. All in Natural Right Order.
Just wonderful to watch Life – your life – evolve.
Expand. Upwards and outwards.
Time now to come together again, sing the Song of Soul.
Of Love too, immersed. Of understanding, that stems from listening.
All That Is, expressed.
That is, made visual.
And so it is.
Look forward as always.
Anna
The Nazareine Wisdom Circle is by invitation only to Dedicated Seekers of Truth. Please connect with us if you feel an inner call to step in.